Syria I visited 1984 from Jordania, 1996 from Libanon. 2011 I made a trip from Nazerat to the Golan-Range, which are held by the Israelis since the Six-Days-war in 1967
° ° °
Syrien habe ich mehrmals besucht, einmal 1984 von Jordanien aus, dann 1996 vom Libanon aus. 2011 habe ich die Golanhöhen mit den syrischen Territorien, die heute von Israel gehalten werden, von Nazareth aus bereist.
DAMASKUS INNENSTADT   -   DAMASCUS CITY   -    DIMASHQ
MOSCHEEN – MOSQUES
BASAR – BAZAAR

Damaskus 1984 – Lager eines alten Großhandelshauses in der historischen Altstadt; früher zugleich Karawanserei
Dimashq    1984 – ware-house in the historic part of the city.
BEVÖLKERUNG – PEOPLE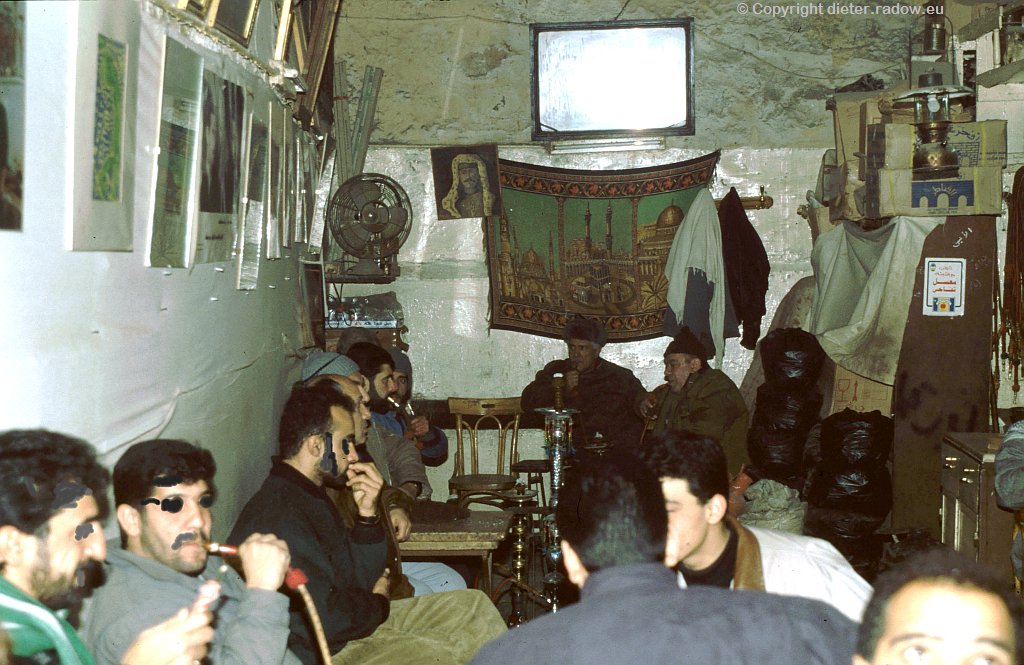 Damaskus 1996: einfache Kneipe, wo man seine Wasserpfeiffe raucht
Dimashq 1996 – traditional pub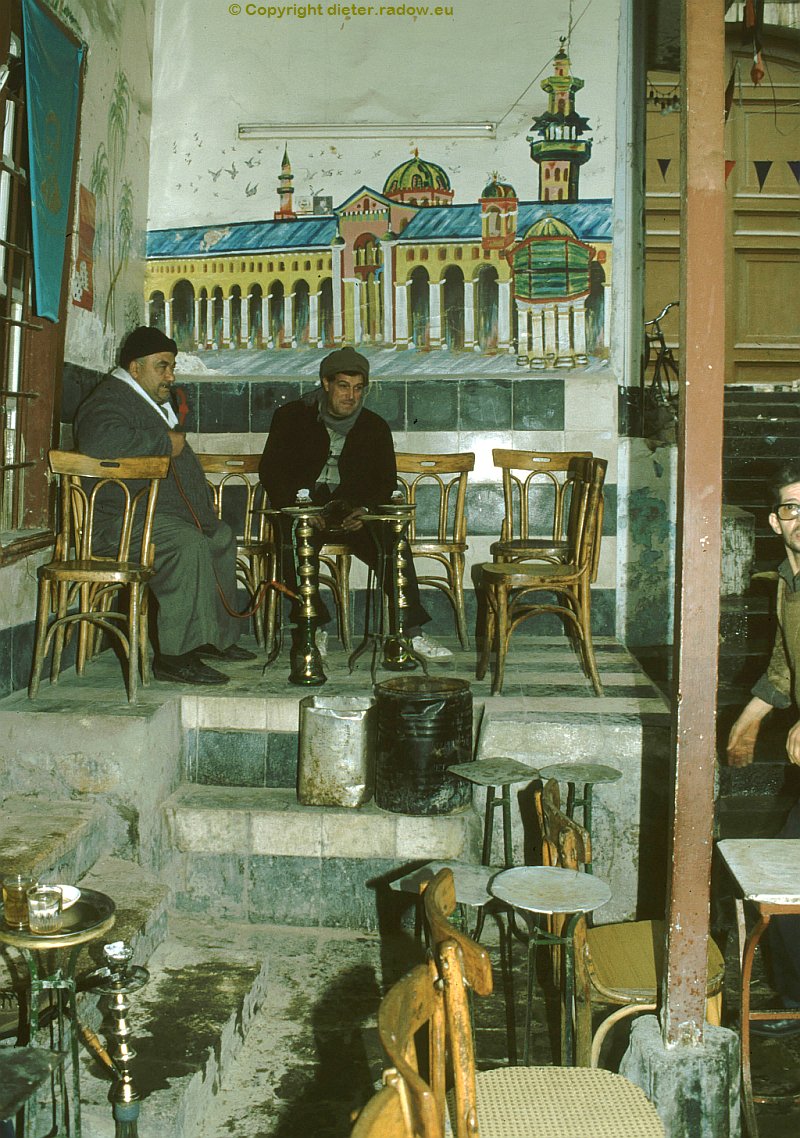 Damaskus 1996: einfache Männer-Kneipe, wo ab und zu noch ein orientalischer Geschichtenerzähler erscheint
Dimashq 1996 – traditional pub; sometimes we saw and heard an oriental story-teller